It's truly unfortunate that most of the news we hear about athletes is bad news. We have hundreds of stories about our Michael Vicks and our Ben Roethlisbergers and our Plaxico Burresses. Well, here's one about Israel Idonije using his fame in a positive way to help benefit the community.
Nigerian-born Canadian defensive end for the Chicago Bears, Israel Idonije started the Israel Idonije Foundation (aka "Izzy'z Kidz"). It's a foundation dedicated to helping lift families and entire communities out of poverty through education and awareness.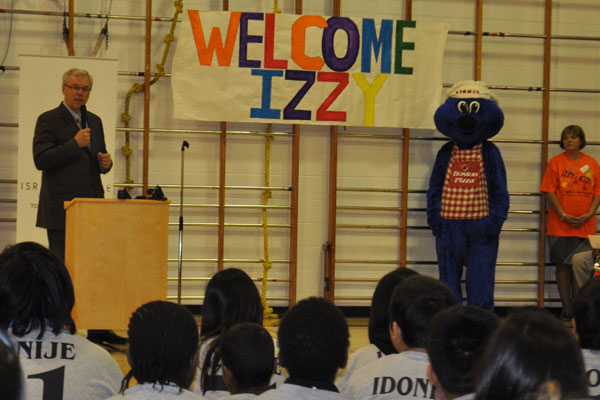 And he's hard at work, even off the gridiron, here in Chicago. He started First Down, an attendance program for Chicago students. Over 600 students participate, and pledge that they will become better citizens simply by showing up to school. Idonije also meets with Izzy'z Kidz throughout the school year to motivate and inspire them, and to help them realize their goals.
Keep up the good work, Izzy! What a great way to rep Chicago.
---